Finding Dory" had the biggest opening EVER for an animated movie . . . $136.2 million.  "Shrek the Third"set the previous record of $121.6 million in 2007.
Anton Yelchin, a charismatic rising star best known for playing Chekov in the rebooted Star Trek films, has died at the age of 27. He was killed in a fatal traffic accident early on Sunday morning.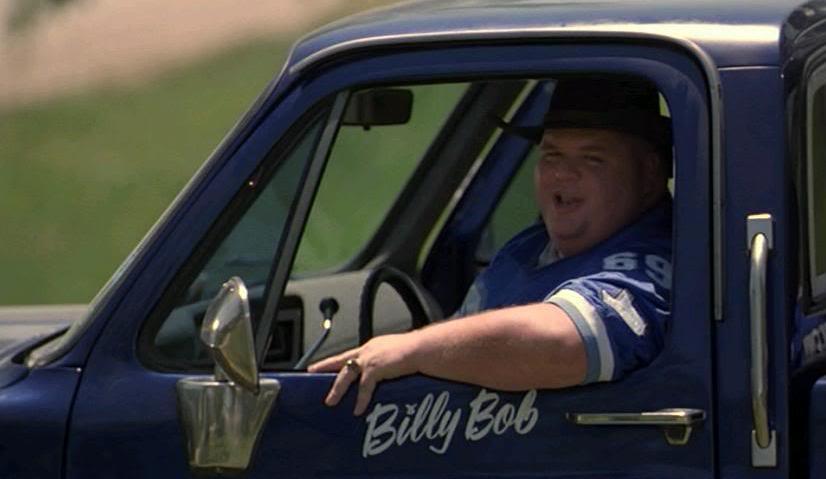 RON LESTER from "Varsity Blues" died on Friday of liver and kidney failure.  He was 45, and had been struggling with his health for a while.  Ron played Billy Bob in the movie, and was also on the TV show"Popular".  Thanks to OnScreenCars.com for the pic!

CALVIN HARRIS has been spotted wearing Yeezys . . . the footwear of TAYLOR SWIFT's mortal enemy, KANYE WEST.  Meanwhile, sources say Taylor broke up with Calvin by phone, even though she got mad when JOE JONAS dumped her over the phone years ago.
Tom Hiddleston fell for Taylor Swift after dancing with her at the Met Gala.
JUSTIN BIEBER took a pretty hard fall while he was adjusting his pants during a show in Saskatoon Thursday night.  But he later Tweeted, quote, "I'm a cat.  I got 9 lives.  Lol."
Kelly Osbourne tells The Insider that her parents have reconciled. "My mom and dad are together right now. I will never not be good with my dad. That does not mean that I think what he did wasn't stupid, but that's between him and I. I'm a daddy's girl. I love my dad."
MEAT LOAF's collapse during a show Thursday was blamed on severe dehydration.  His people say he's fine, and he was released from the hospital on Friday.
Angelina Jolie tells Radio 4 that her children are learning to speak 7 languages.
TV:
The Bachelorette" at 8:00 p.m. on ABC.  Jojo defends herself to the guys against tabloid rumors.
"So You Think You Can Dance: The Next Generation" at 8:00 p.m. on Fox