MERYL STREEP went off on DONALD TRUMP during the "Golden Globes", although she never said his name.  It was during her acceptance speech for the Cecil B. DeMille lifetime achievement award.
Check out the full list of winners here.
This year's Golden Globes gift bags contained male and female gifts.Female celebs received a Dooney & Bourke bag, sunscreen, facial cleanser, lip paint and a vitalizing mask. Male celebrities received a backpack, sunscreen, earbud covers, shampoo, a detox tea, shaving cream, cologne, socks, sunglasses and deodorant!
The biggest fashion trends at the "Golden Globes" included pantsuits, and dresses with a "liquid metallic" look.  Other highlights included Ryan Gosling's silly expressions, and Kristen Bell wearing a BUTT PAD. She did a quick instagram video!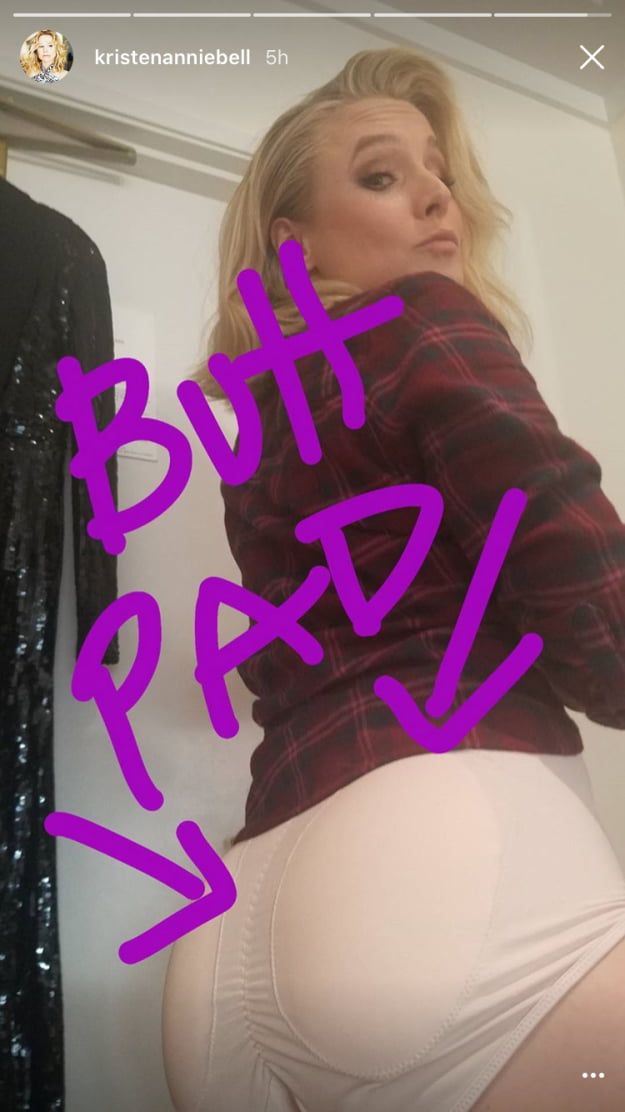 Pic from Kristen Bell's instagram!!
CARRIE FISHER was cremated and some of her ashes were buried with her mom, DEBBIE REYNOLDS.  The rest are in a giant replica of a Prozac pill.  Her brother says, quote, "It was a porcelain antique Prozac pill from the '50s that was one of Carrie's prized possessions."
Here's a video of a bunch of celebrities and regular people saying goodbye to PRESIDENT OBAMA.  There was also a huge, star-studded going away party at the White House on Friday night.
TV:
"Celebrity Apprentice"at 8:00 p.m. on NBC.  The contestants have to create a live health segment for Welch's grape juice
"The Bachelor"at 8:00 p.m. on ABC
The series premiereof "Big Fan" at 10:00 p.m. on ABC.  A celebrity meets three of their biggest fans, who compete to see who knows more about that celebrity.