This woman really wants to get married at the Taco Bell chapel in Vegas. What weird/unique thing did you have at your wedding!?
I've been to weddings that have had poutine bars, candy bars and even karaoke set up!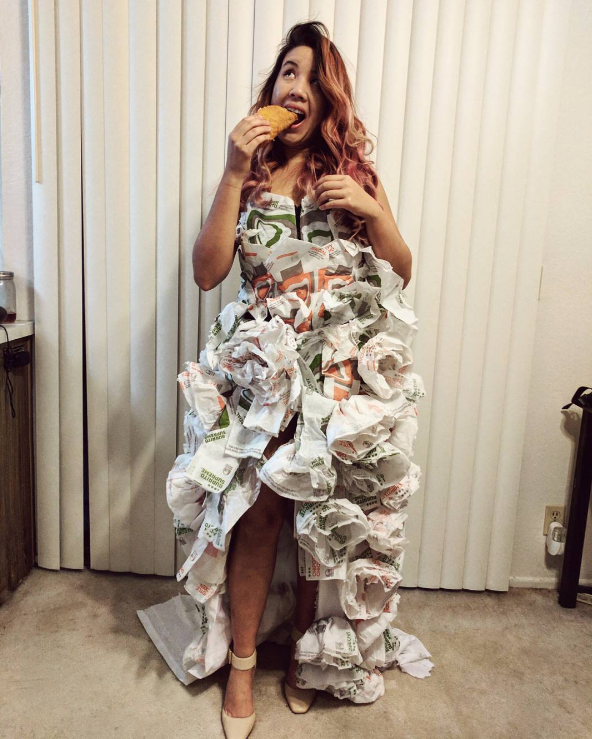 Photo/story courtesy of Mashable!
A woman just made herself a wedding dress entirely out of TACO BELL wrappers.  She used it to enter a contest they're running where you can win a wedding at the new Taco Bell wedding chapel in Las Vegas. I hope she wins! She deserves it!