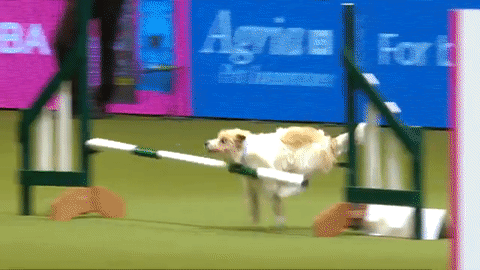 If you know anything about dog agility, you'll know that this little guy's run is all kinds of bad – he's crashing through barriers, running the wrong way, missing weave poles, missing contacts on the A-frame – but he's having such a good time doing it, that the internet loves him anyway!
Olly's owner Karen Parker (interview below) says the Jack Russell, now five years old, was found in a basket at six weeks of age, and became part of her family after spending about a month in a British animal shelter.
Here's Olly's disastrous run at the prestigious Crufts Dog Show in U.K. last weekend:
Meet Olly and his owner!