Adele has made it no secret that she's a big fan of Beyoncé, even saying Beyoncé should have won Album of the Year at the Grammy's.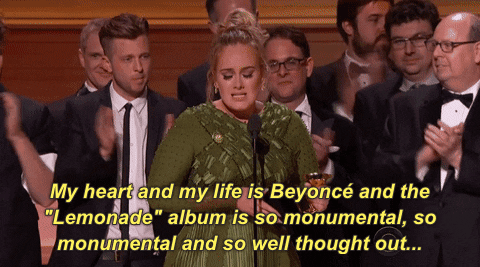 So really, it was only a matter of time before Adele found a way to pay tribute to Beyoncé during her current Australian tour.
She bent down in front of a fan, broke out into a cover of Crazy in Love, and tried her best Beyoncé-style crouched hair flip!
.@adele channeled Beyoncé at her Melbourne concert last night. ❤️️ pic.twitter.com/HtrRGC5FhL

— BEYONCÉ LEGION (@Bey_Legion) March 18, 2017
I don't know how she does it, either!