Paul McCartney has already had a vastly successful career, and now he's adding a summer blockbuster to his resume.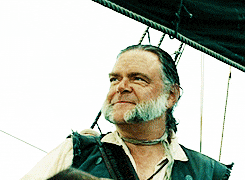 He shared on Twitter yesterday (May 13) that he's making a cameo appearance in Pirates of the Caribbean 5: Dead Men Tell No Tales.
#PiratesLife pic.twitter.com/9GXS5QB931

— Paul McCartney (@PaulMcCartney) May 13, 2017
We don't know much about the singer's role in the film, but apparently he was filmed in an extra scene after the rest of the movie had finished filming.
However, according to imdb.com, he's playing Jail Guard 2.