Dwayne 'The Rock' Johnson hosted the season finale of Saturday Night Live on Saturday (May 20), with musical guest, Katy Perry.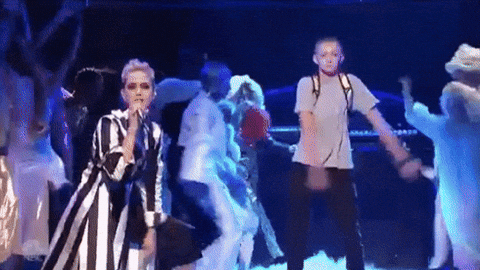 Besides Backpack Kid's amazing dance moves there, one of the most iconic moments was the recreation of The Rock's famous turtle neck, mom jeans, fanny pack photo.
Iconic. #SNLFinale pic.twitter.com/TJIrGxOU9p

— Sarah (@WakeUpSooner) May 21, 2017
👌👌👌 #SNLFinale @TheRock pic.twitter.com/s7hXri7GTV

— Saturday Night Live – SNL (@nbcsnl) May 21, 2017
Even Seth Rogan has tried to copy this look.
I got some dope fashion tips from @TheRock. pic.twitter.com/HcW7g8sbG8

— Seth Rogen (@Sethrogen) April 10, 2016
Highlights from The Rock's night of hosting included his announcement that he's running for President.