BEST WEDDING PICTURE EVER!! 
Brad and Jenessa McKillen got married last weekend in Ontario.  And they did it on Jenessa's parents' farm because, quote, "it's beautiful and gave us lots of places to do different pictures."
And the pictures WERE quite nice . . . until they got photobombed by two cows GETTING-IT-ON.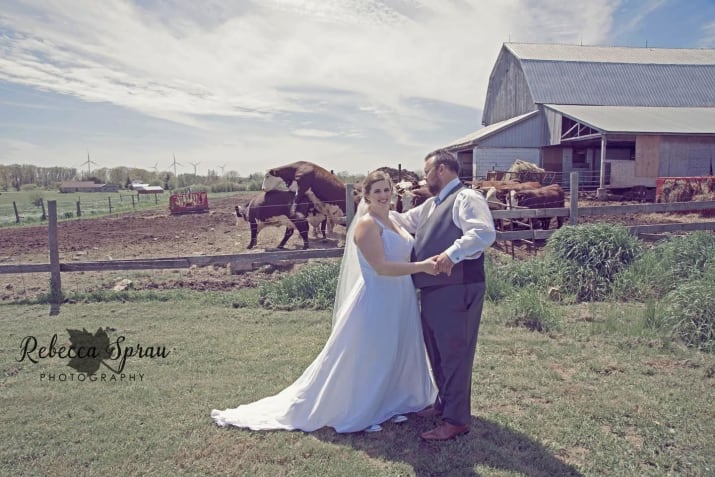 Check out more here thanks to Buzzfeed! Also check out the photographers FB page!