When is the last time you had a HICKEY!?! High school? This is crazy…wouldn't his neck hurt?! Ouchie.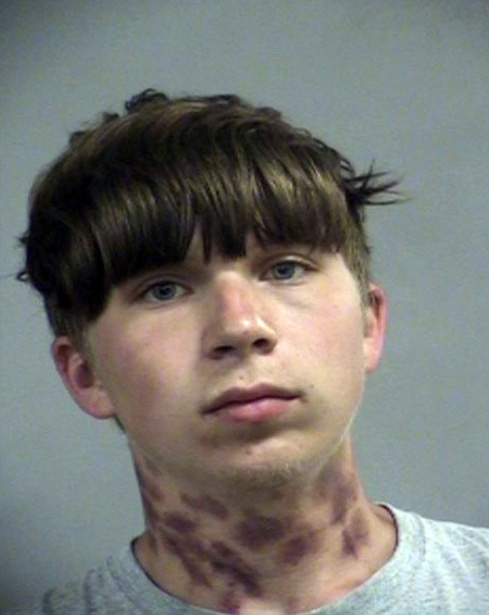 An 18-year-old guy in Kentucky was busted for trespassing in an abandoned building last week . . . and in his mugshot, his ENTIRE neck is covered in hickeys.  He's got at least 17 of them.
Photo from The Smoking Gun.