She's been America's First Lady for eight months now, and Melania Trump's first official solo trip outside the US will be to Canada.
Trump will lead the American delegation to the Invictus Games, held in Toronto Sept. 23-30, the first time that Canada has hosted the games.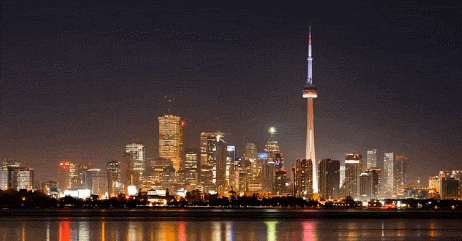 The Invictus Games were started in 2014 by Britain's Prince Harry, to build global awareness for servicemen and women injured in combat. This year seventeen countries will send approx. 550 athletes to compete in swimming, cycling, wheelchair rugby, and nine other sports.
Last year First Lady Michelle Obama led the American team and helped kick off the games in Orlando, Fla.
There is an Invictus tradition of gentle ribbing from one nation to another – last year the US challenged the UK:
Hey, @KensingtonRoyal! Are you ready for @InvictusOrlando? Game on. pic.twitter.com/S34KrEv5Is

— First Lady- Archived (@FLOTUS44) April 29, 2016
Prince Harry – and his grandmother – were quick to respond:
BTW, Canada ended up with the last word!