Was it 'take your kid to work' day?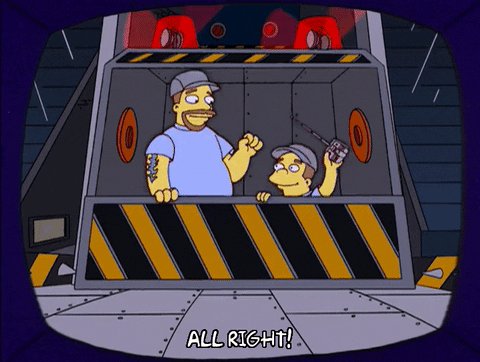 Not really – but toddler George Wronka was in studio with his mother Lucy at UK channel ITV News to talk about his allergy to cow's milk.
Georges's young sister Iris decided to explore the studio during the interview, and while host Alastair Stewart tried to read the headlines.
Hilarity ensued:
The awkward moment when you're trying to tell the nation about your milk allergies and your sister steals the showhttps://t.co/dAffbAGj5Y pic.twitter.com/2f1J9klfip

— ITV News (@itvnews) August 23, 2017
The Wronkas were in studio for the topic because new international guidelines are being issued to prevent doctors missing the condition in infants.
After the broadcast, Alastair weighed in:
Gales of laughter upstairs in the newsroom as nobody knew which direction she was going in next

— Alastair Jamieson (@alastairjam) August 23, 2017
Viewers loved it!
I am loving this interview and this little girl climbing the set like shes godzilla 😂🙌🏻 #itvnews #itvlunchtimenews @itvnews

— sarah smith (@sehsmiffy) August 23, 2017
Well done. A serious interview with happy children. High five at the end. Good man!

— Julie Matthias (@JulieMatthias1) August 23, 2017
This was not the first, and definitely not the most famous, interview being interrupted by a youngster. You're probably seen Prof. Robert Kelly's BBC interview about South Korean politics being interrupted by his daughter (and wife, to the rescue):

The most self-control I've ever seen by an interviewer is definitely in THIS clip, as the hosts of 'This Morning' kept their cool as a toddler wet herself on the studio floor, and her parents didn't bat an eyelash:

Ironically, the toddler's parents were being interviewed about their non-traditional 'Off-Grid Parenting' approach.