If your team hasn't won Lord Stanley's Cup, you don't touch Lord Stanley's Cup.  This is a well-known (and obeyed) taboo that NHL players will not violate.  In fact, players won't even touch the Conference trophy (East or West) on the way to the only thing that matters (THE Cup itself).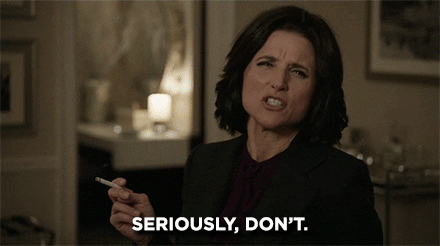 Many traditions are allowed, in fact encouraged, like drinking champagne from the Cup (thanks, Winnipeg!)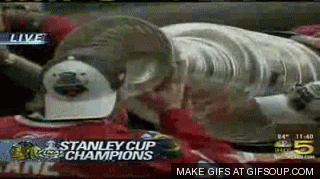 Winning team captain is first to touch, and takes a lap: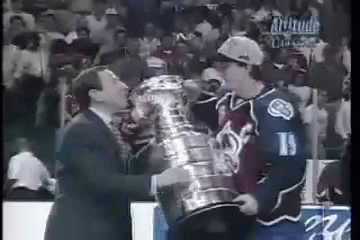 Respecting the Cup (and its 'Keeper'):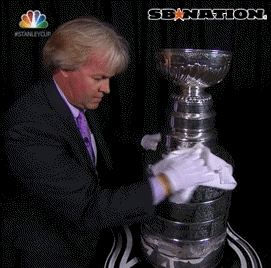 Btw, does the 'no touching' rule apply to fans? Opinions are mixed, especially when we're talking famous fans: Justin Bieber, Tom Brady … but it's accepted that you can touch it, drink from it (only if a player is holding it) but not lift it over your head – that's only for winning players, Dierks Bentley!
In fact, players can do quite a bit on the days when it's their turn with the most famous trophy in sports – including baptising their children!
Penguins' right winger Josh Archibald had a very special moment with the Cup yesterday:
Three-week-old Brecken Archibald gets baptized out of hockey's Holy Grail (Brainerd, MN) #stanleycup @penguins @NHL @HockeyHallFame pic.twitter.com/kE6EewxDi6

— Philip Pritchard (@keeperofthecup) August 30, 2017
And it's not the first time, either! Most recently, Detroit's Tomas Holmstrom did the same thing for his seven week-old niece in 2008.