First it was pineapple on pizza that got everyone up in arms…now this guy has taken it to another level with CANDY CORN!!
Jay LOVES candy corn. Maybe I should make him one and watch him eat it…
A Twitter user named TheRealA$$wolf from Salt Lake City made himself a DiGiorno pizza last week . . . and he used CANDY CORN as a topping.  And it actually looks like it worked . . . the candy corn melted pretty seamlessly onto the cheese and sauce.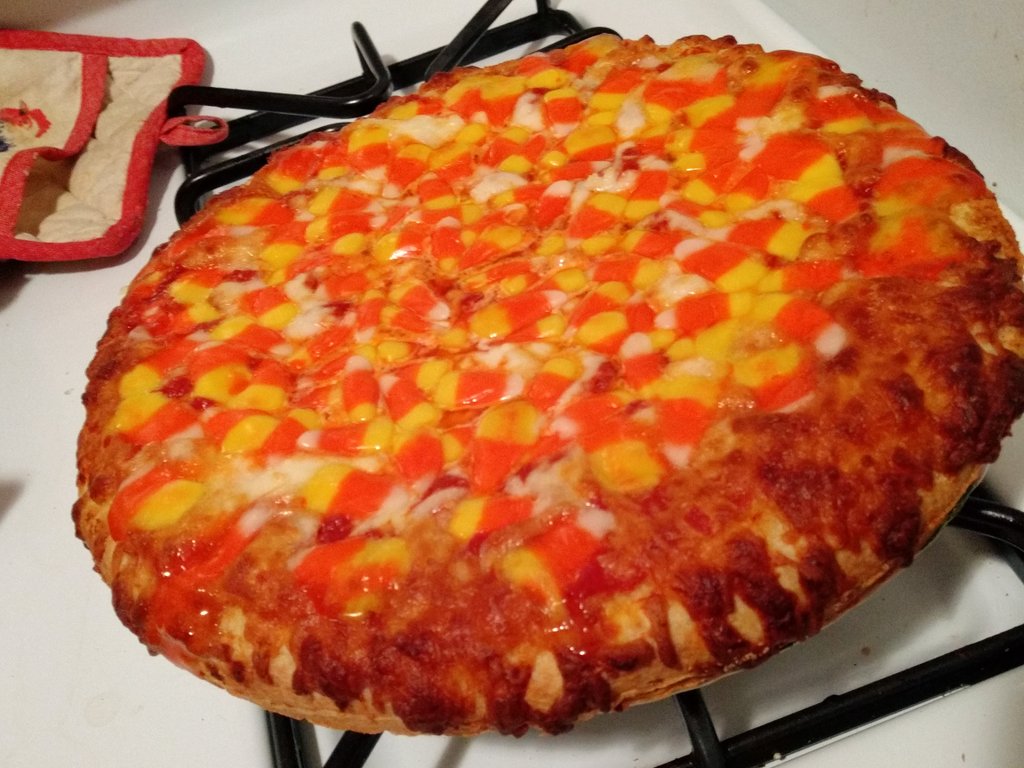 Would you try this!?
Think I will pass…
Pics from Twitter.