I've worn a lot of bad fashion in my days…remember parachute pants? Yep. Did that.
Well now you can drop almost $800 and look like you just came from the DRY CLEANERS.
There's a fashion company that just started selling a dress that looks like a DRY CLEANING BAG.  The shoulders even look like a dry cleaner's paper hanger and everything.  And it costs $737. Buy it here. Christmas gift??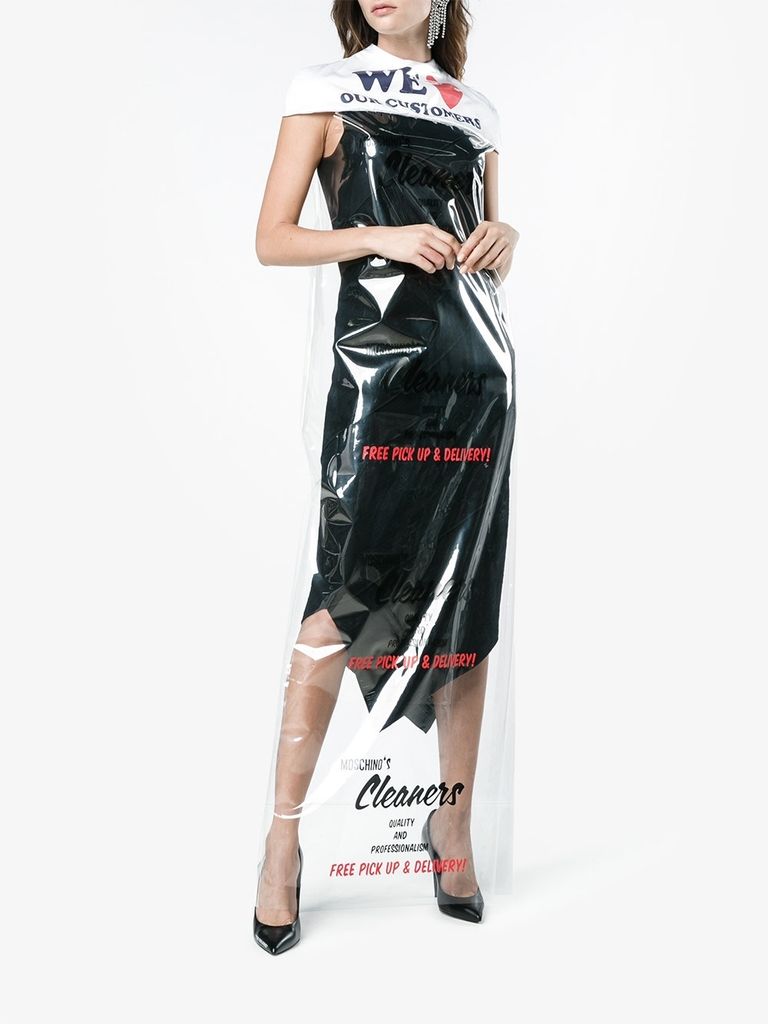 Photo: Moschino