Too cold, or too much snow for your dog?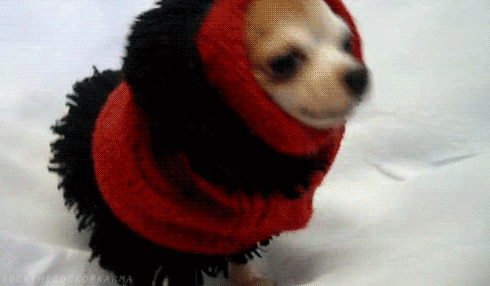 Too bad!  Dogs still need to go outside to exercise!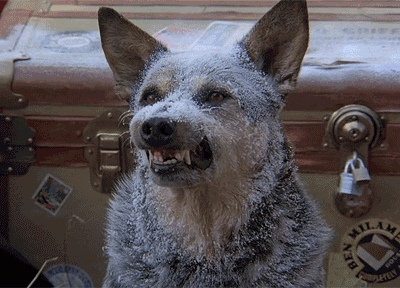 Okay, we get it – but you still need to go outside to do your business ….
So, dig a hole if you need some privacy –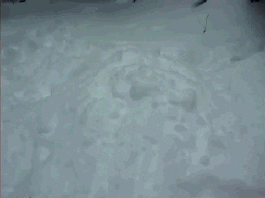 Now, about that exercise!  If your dog is getting stir-crazy in the house, try this; Jay from Boston is snowed-in these days, but his two greyhounds need a good run on the regular, so he dug an 'F-1' track in his backyard.  So far, it's going over pretty well:
Desperate times. Had to shovel a formula 1 track through the back yard for the greyhounds. pic.twitter.com/51N9iZ5xQl

— Jay Moschella (@Jay_Moschella) January 5, 2018
And going …..
Greyound 1 still going. Greyhound 2 still refusing to go outside in this cold pic.twitter.com/LqAabDSofI

— Jay Moschella (@Jay_Moschella) January 6, 2018
Other greyhound owners are taking note:
Jay, this is my greyhound…Neeko. Our previous greyhound would have raced yours in that track! Neeko, um not so much! pic.twitter.com/7t7C6RR4MM

— msumissa (@msumissa) January 6, 2018
Our #rescue borzoi gets giddy enough at the first snowflake, she would love that! 😍 pic.twitter.com/3ajgcO4Qen

— Rural Idler's Idyll (@darty_sp) January 6, 2018
If you need me, I'll be in my backyard with a shovel… (TY @nancyxo) https://t.co/vgtDCsuZre

— Amy Kundrat (@modernamy) January 6, 2018
Or, just pretend that you have greyhounds!
We made our dachshunds find their own way through… pic.twitter.com/PkgoW38Zoj

— Mrs. Sweet (@027queen) January 6, 2018
I mean, you don't want to let a CAT show you up!